Zodi - a tiny fairy Doll Kit ©2015


iN sTOCK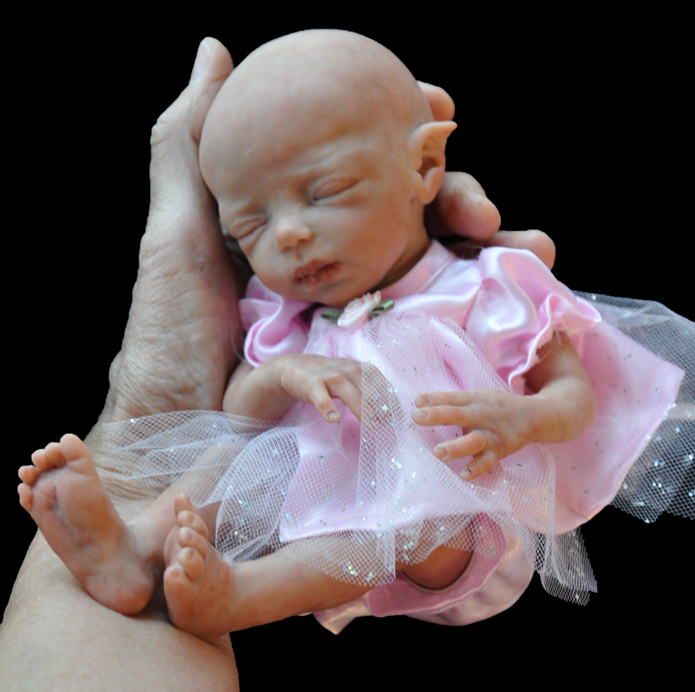 Click on the small arrow below on the right for International shipping
and other options:

To order the tummy plate by itself:
To order the cloth body by itself:
Kit is 10" measured from head to toe;
10.5" when measured around the bent leg.
Full legs, Full arms.
Kit includes vinyl head, arms and legs only - $35.00.
Cloth body is available as an option - $12.00.
Optional tummy plate - $10.00
Prototype by Emma Fett of Memma's Munchkins Nursery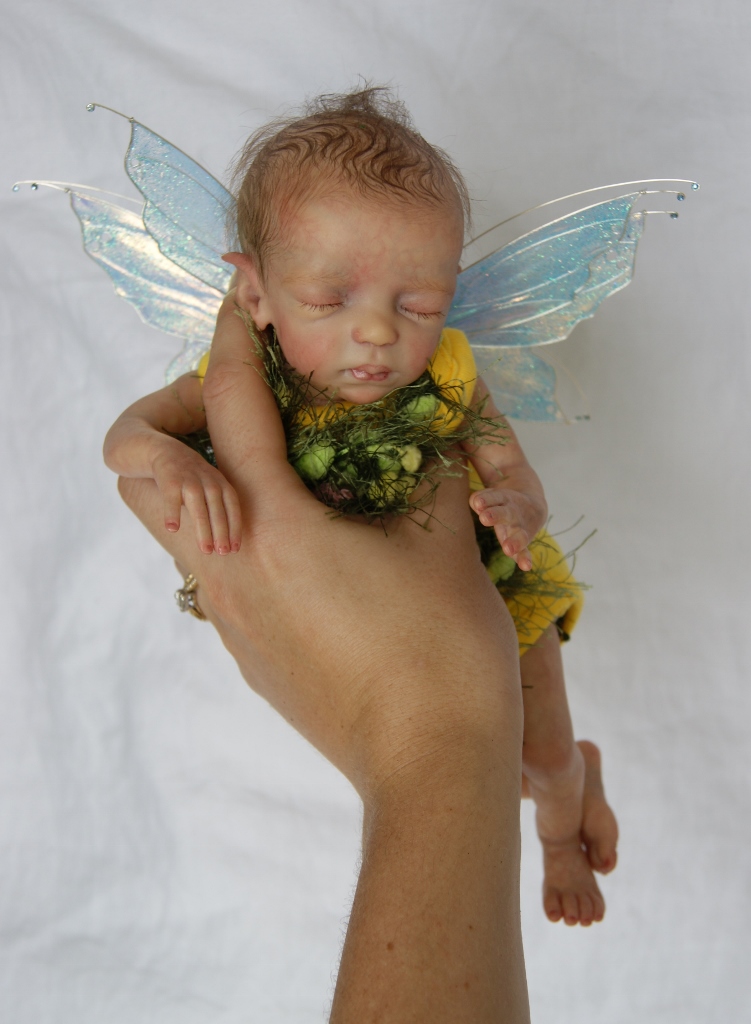 Prototype reborn by Shanine Giasson - The Twisted Beanstalk Nursery - below:
Below: Prototype by Lenka LukáčovLenka Poláček Hučínová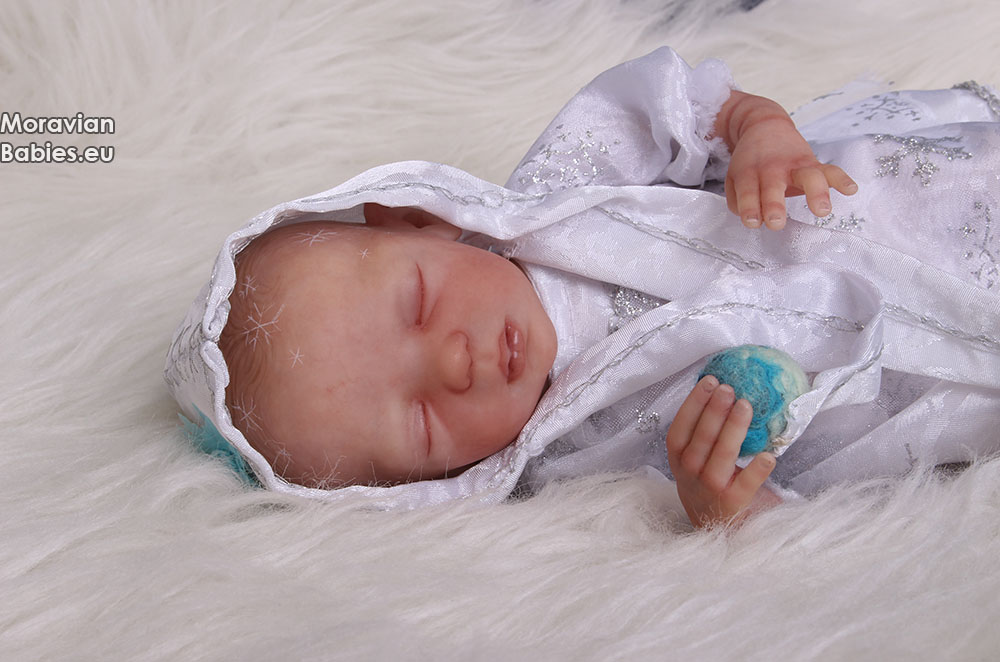 Photos of original sculpt below: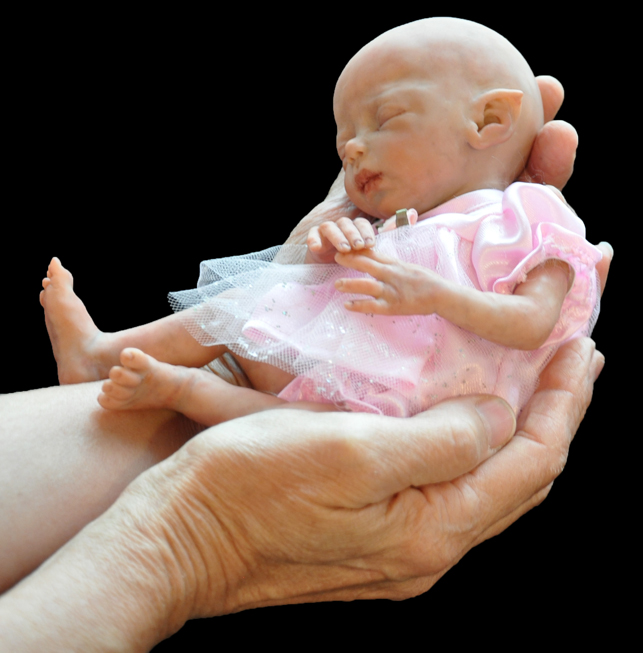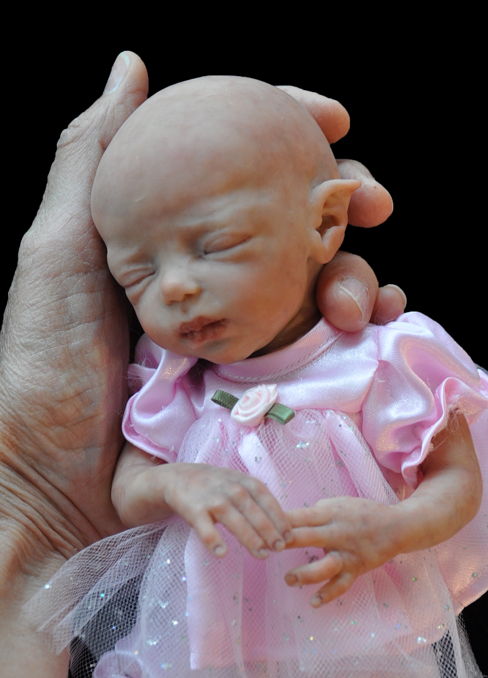 ATTENTION: ALL my doll kits are copyrighted. It is ILLEGAL to reproduce them in any way. When you purchase a kit, it is with the legal understanding that it is only for a reborn doll and nothing else.
Any other use will be prosecuted.
GUARANTEE: Please inspect your kit upon arrival. I guarantee free replacement of parts that come to you damaged by the factory. I will need the damaged part mailed back to me First Class Mail, and I will pay for the shipping. I cannot guarantee the vinyl if you use heat on it. My recommendation for all vinyl kits is to paint them with air dry paints. Heating vinyl can be damaging to the vinyl and to your health.
Back to Home Page