One of a Kind, Hand Sculpted Baby Doll
SOLD
SOLD
One of a Kind Hand Sculpted Baby
Peanut
This tiny little baby is about 7" long - 8" if you measure around the bent legs.
This baby is totally hand sculpted without using molds of any kind.
Peanut is highly detailed including tiny little finger and toenails.
Peanut has newborn baby gray glass eyes and mohair that is applied to the raw clay and baked in.
It cannot be combed. Baby is painted with heat set permanent paints.
There will never be another baby just like this one.
Little Peanut has a soft cloth body that is weighted to pose.
Peanut will come with the white onesie, a blanket, teddy bear, and a boy or a girl outfit.
Please look at the photos below and choose which outfit you would like - the green crocheted outfit, the navy blue boy onesie, or the pink girl pajamas.
If you have any questions about him, please email me before purchasing.
Thank you!

The Peanut sculpt is copyrighted and may not be reproduced in any way.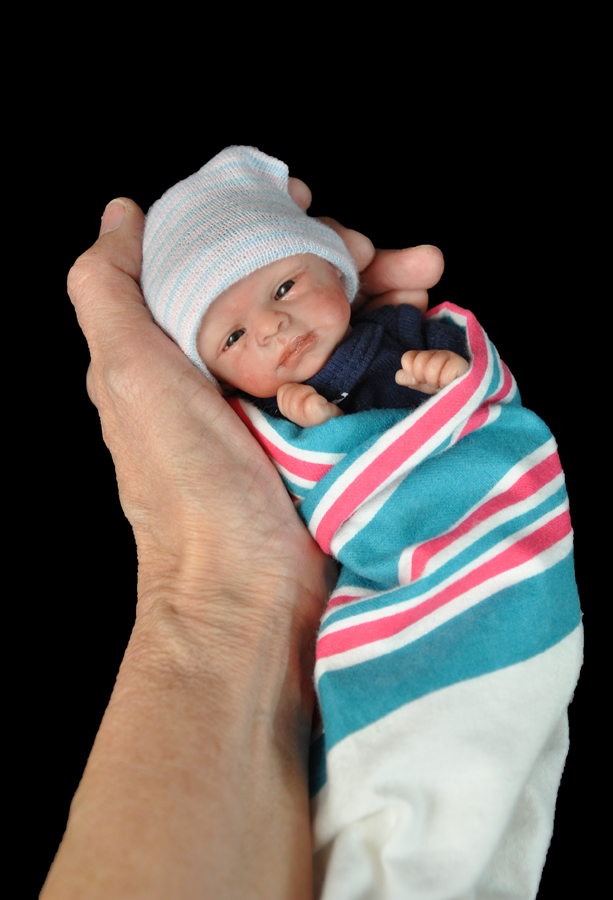 Stroller shown below is NOT included.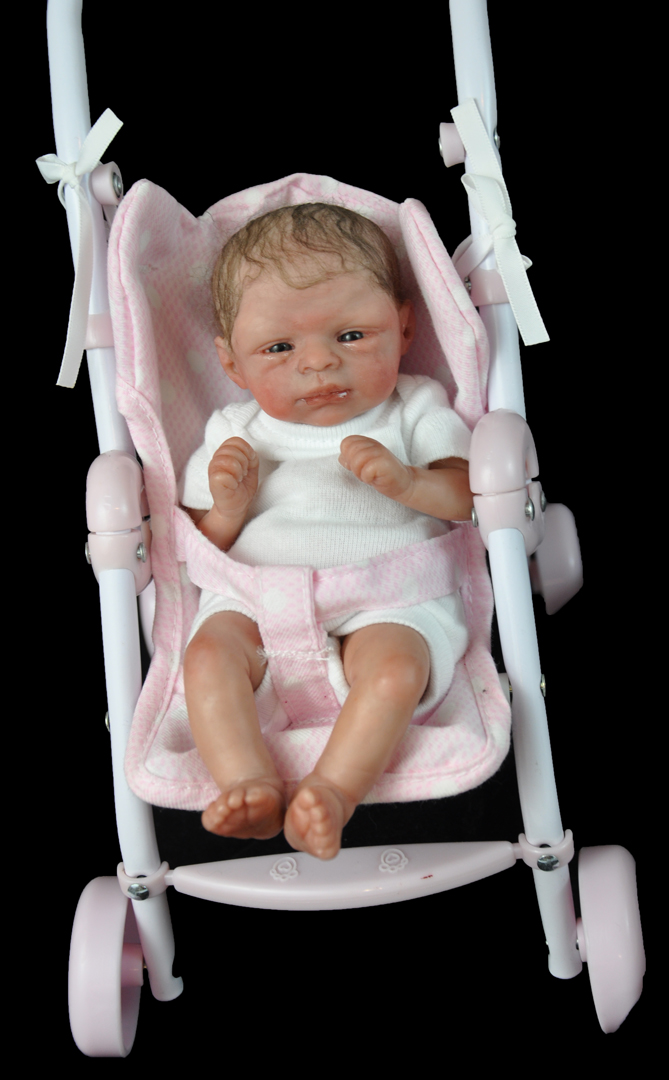 Your little Peanut will come with a blanket.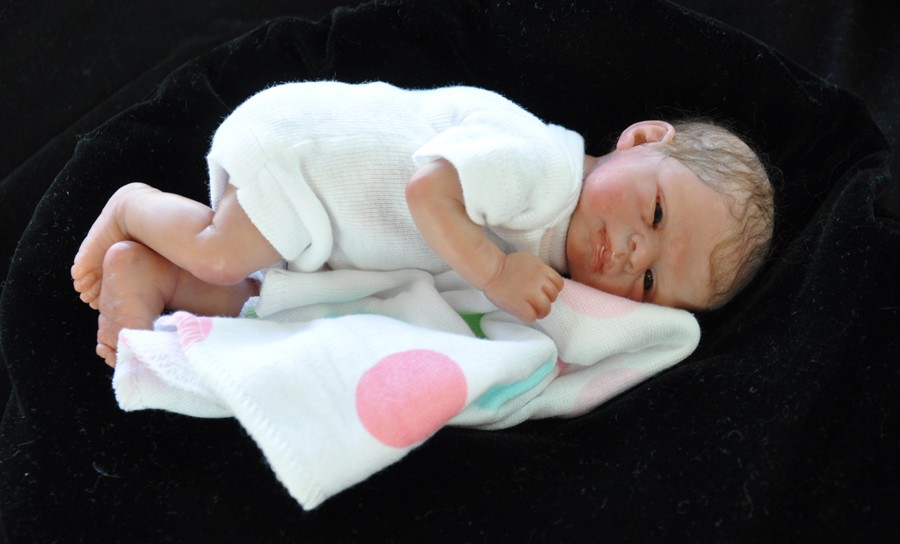 Peanut will come with this white onesie.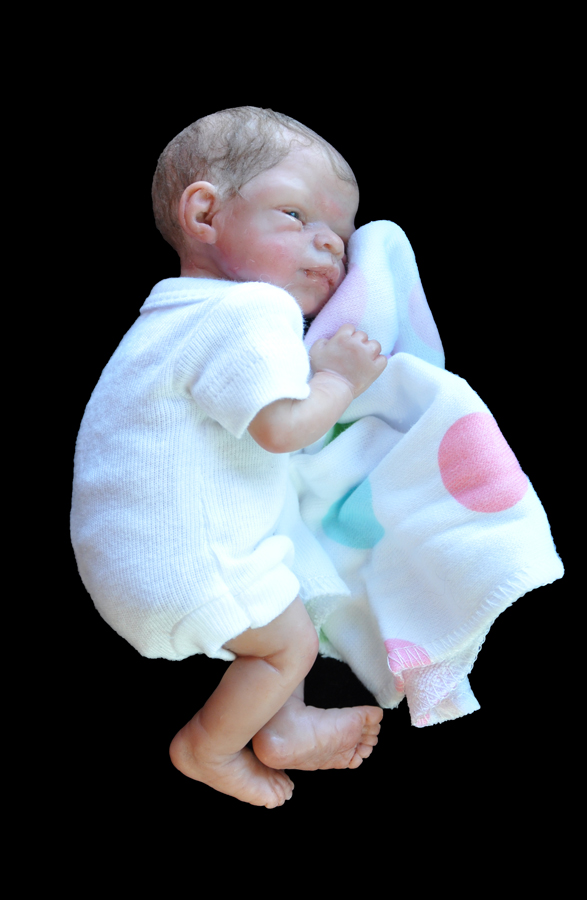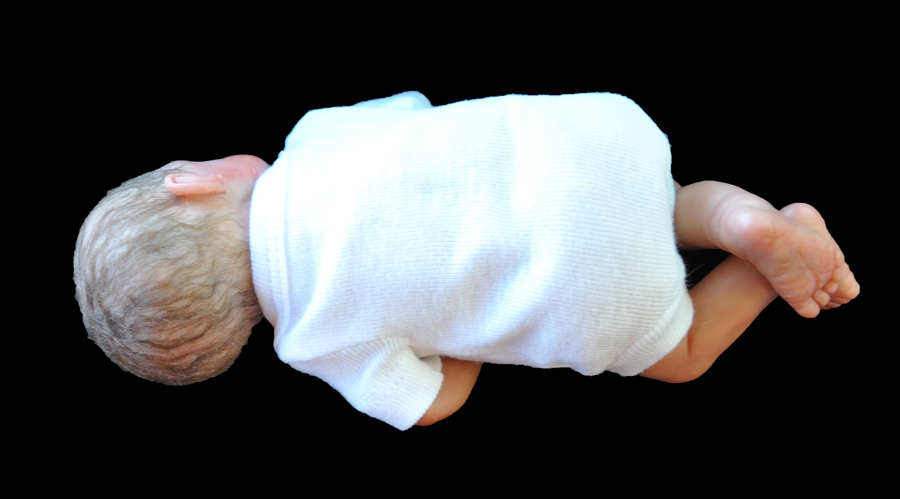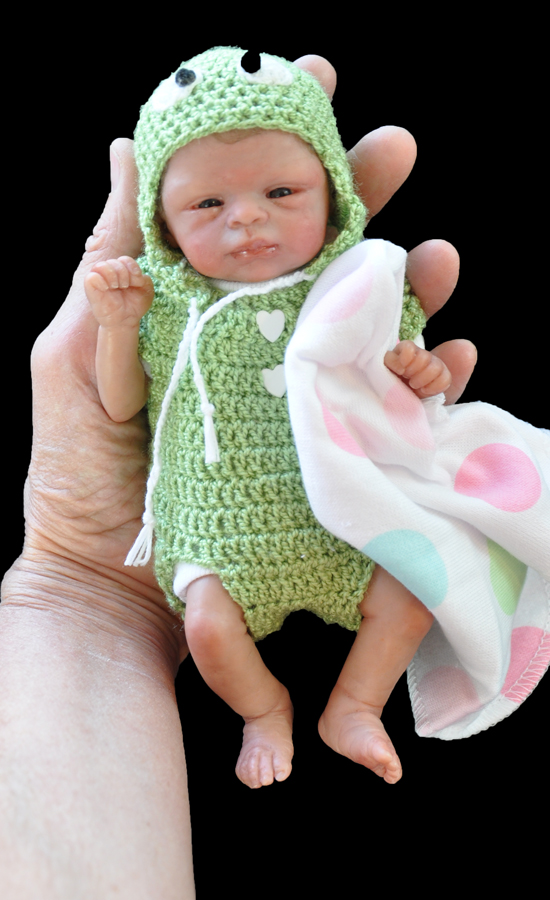 Sturdy cloth body.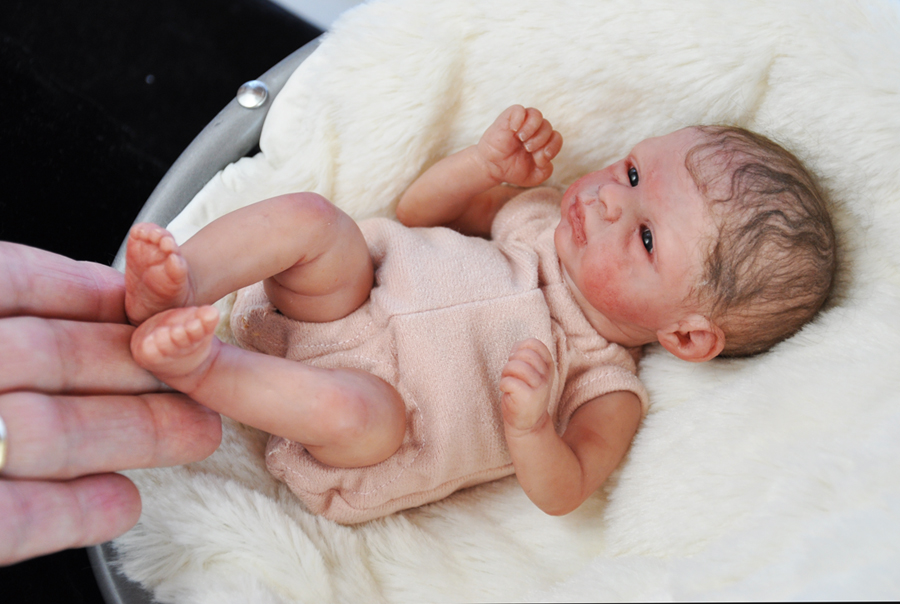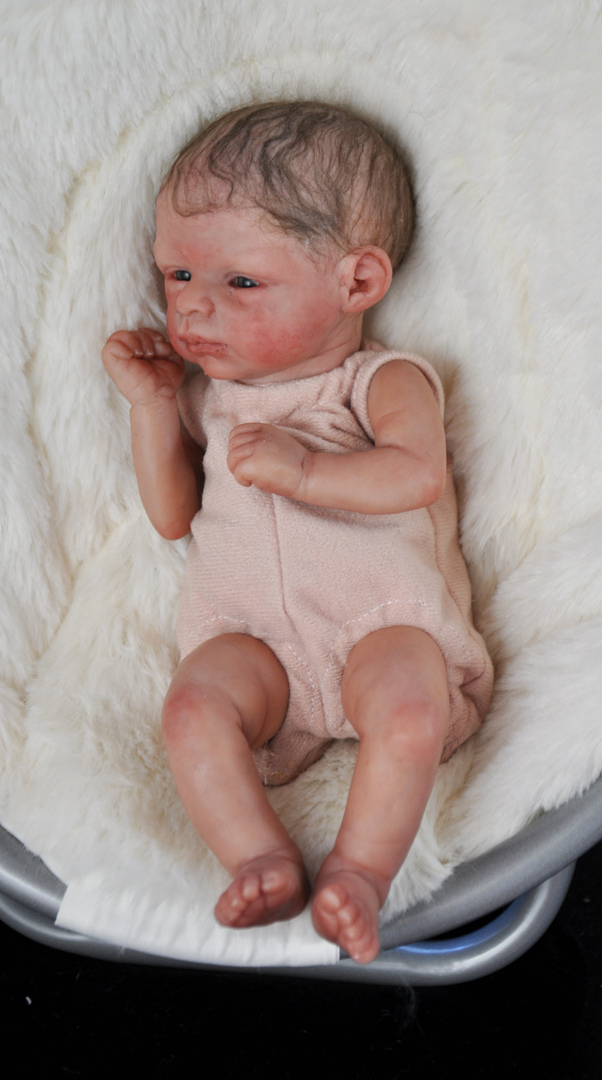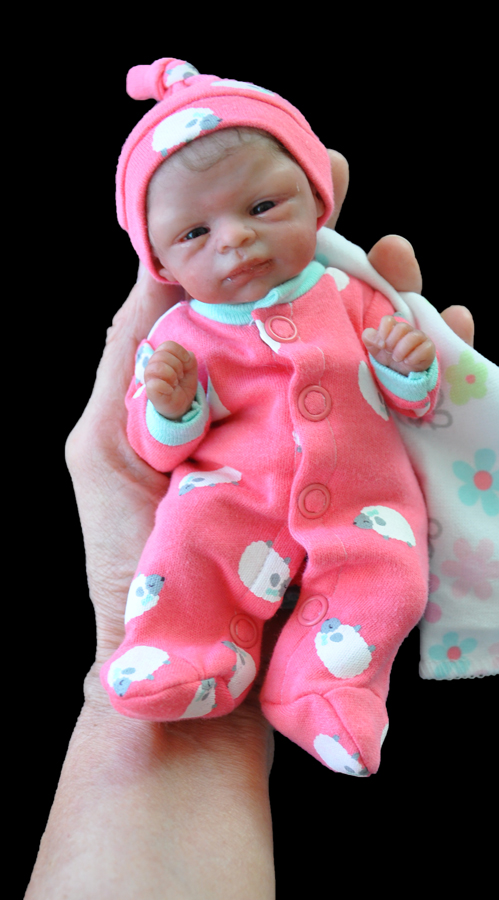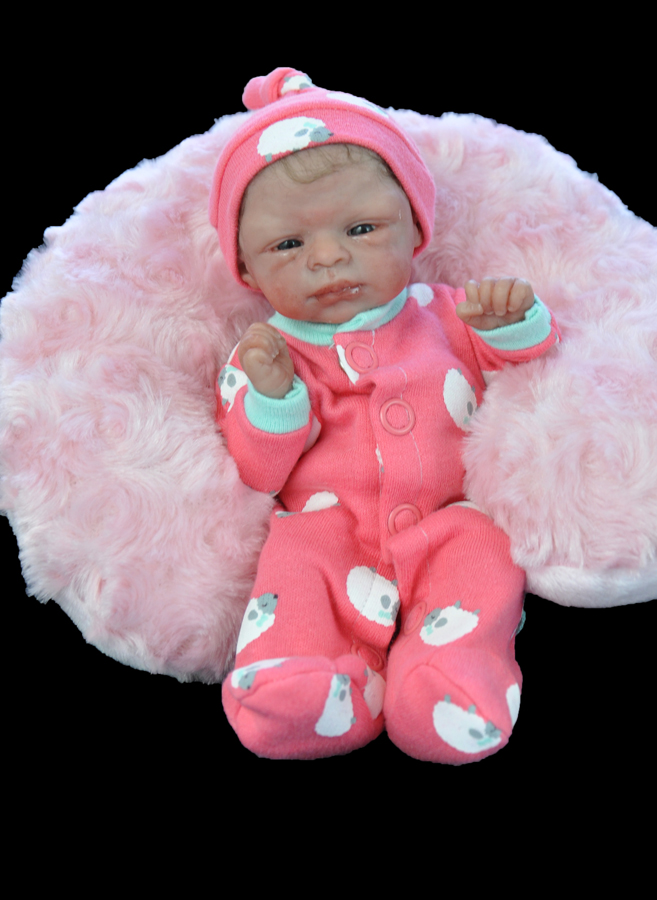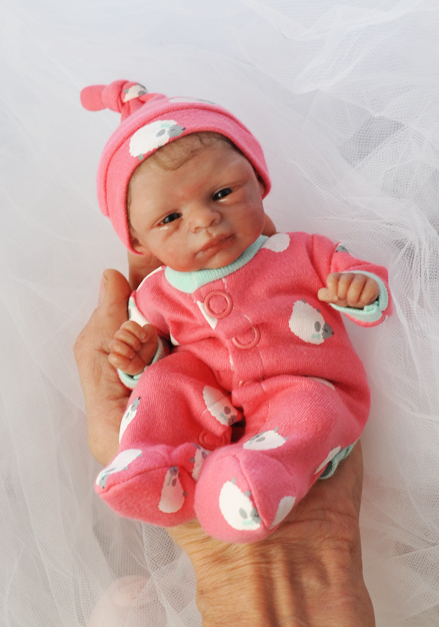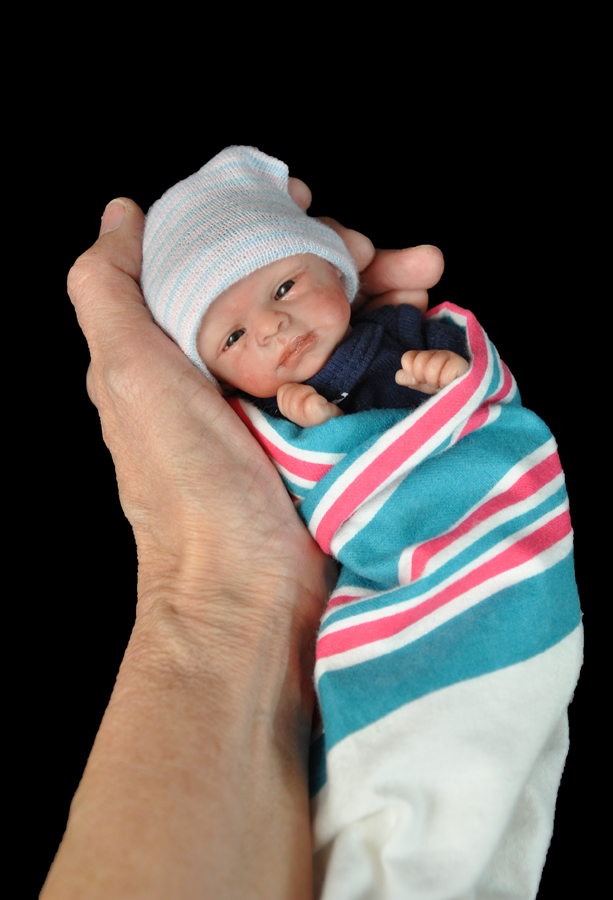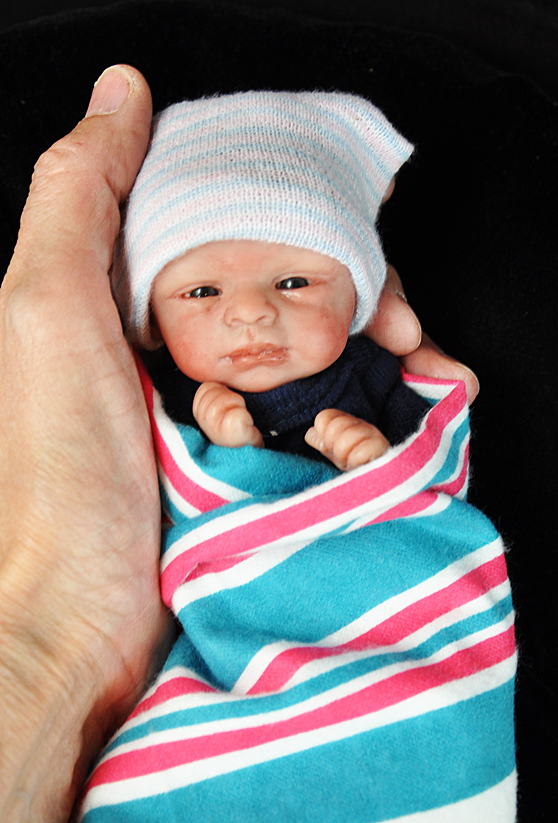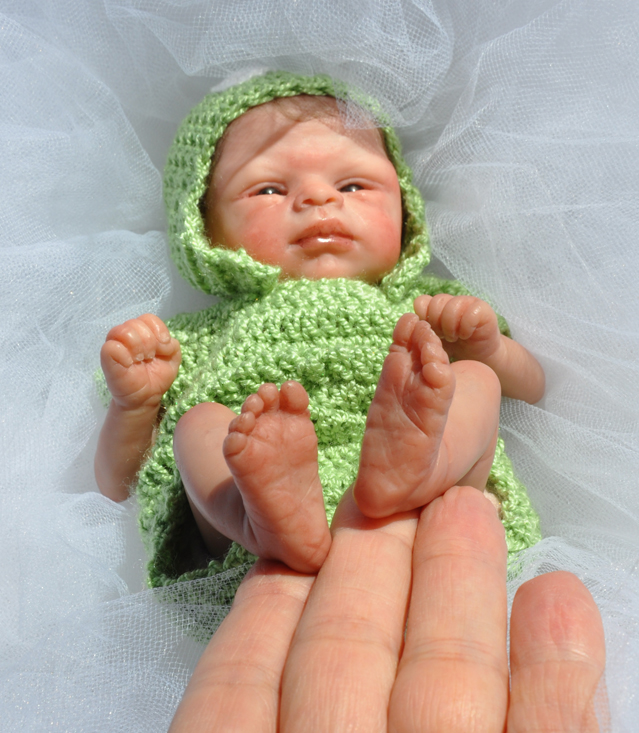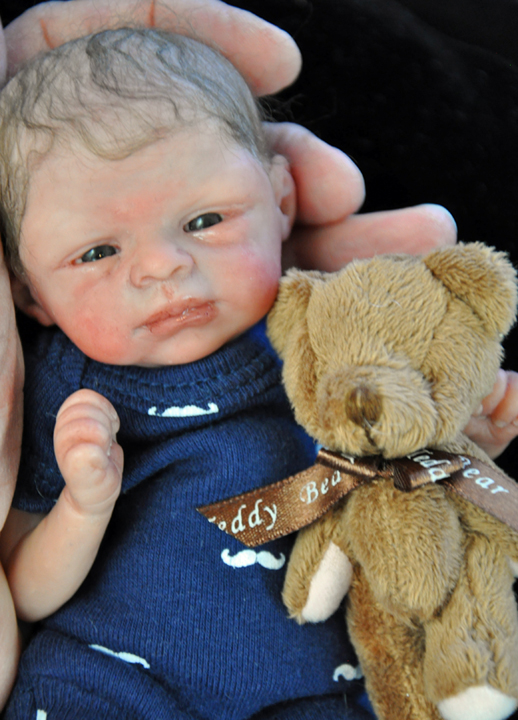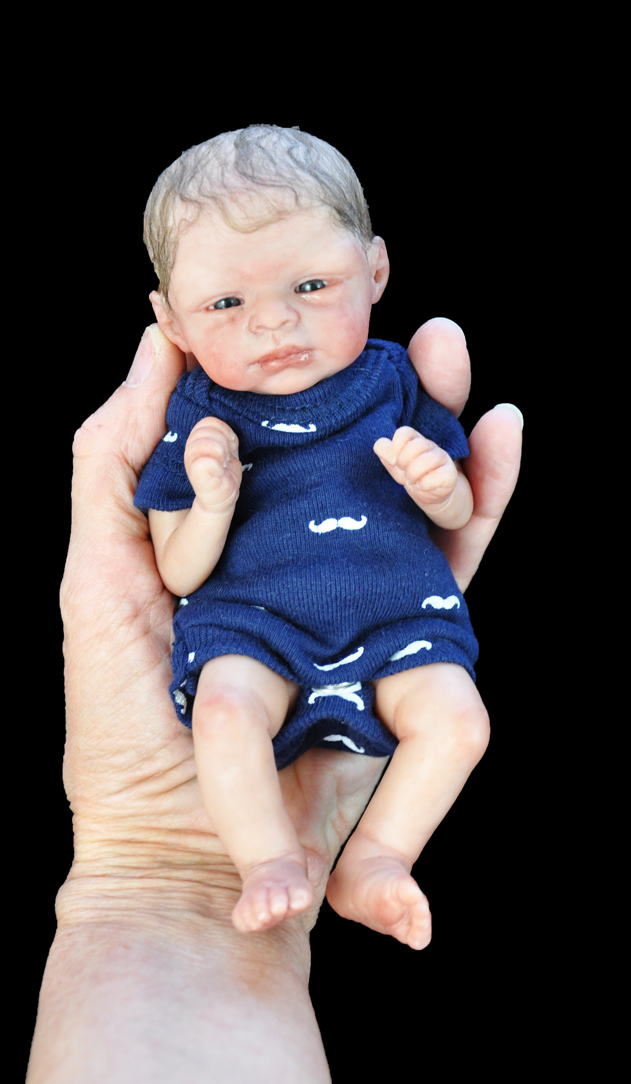 Marita Winters Dolls 2017 - All Rights Reserved